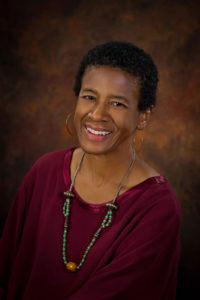 Biography
Augusta Mann
Consultant in Urban Education
Augusta Mann is recognized for her Touching the Spirit literacy skills workshops, demonstration lessons, and programs in practical teaching models for underperforming African American and other students. Touching the Spirit teaching strategies are designed to accelerate learning for students who need to achieve multiple years' growth in a short period of time. Her many years as a successful classroom teacher, literacy professional development specialist, and manager of district and university-based staff development centers has inspired her work and led to the design of her Touching the Spirit intensified accelerated teaching strategies.
Touching the Spirit
Augusta's seminal work in exploring the role of culture in African American education reached an apex during the mid 1990s at San Francisco State University. Her position there was manager of the professional development programs of the Center for Applied Cultural Studies and Educational Achievement (CACSEA). It was at CACSEA, under the tutelage of the director, Dr. Wade Nobles, that she deepened her study of his work and that of other leading history and cultural scholars. This research led to the development of her Touching the Spirit set of principles and new culture-centered teaching strategies. These were introduced in CACSEA teacher workshops in the Bay Area and other California cities.
Master Teacher and Master Teacher Educator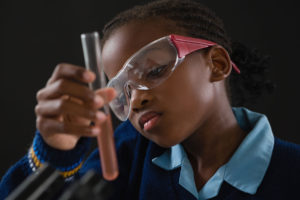 Honored as a master teacher and a master teacher educator, Augusta treasures the relationships she has built with dedicated and determined teachers in school districts across the country. Through her work with the National Urban Alliance for Effective Education (NUA), the National Council on Educating Black Children (NABSE), Indiana Council for Educating Students of Color (ICESC), and numerous other organizations, she has changed the lives of thousands of African American and other underperforming students by supporting their teachers as they strengthen their skills and become more successful educators.
"They Work!"
Over the years, Augusta's interactive and lively workshops and classroom demonstration lessons have garnered praise from educators in New York City, NY; Indianapolis, IN; Prince George's County, MD; Minneapolis, MN; Seattle, WA; Bridgeport, CT; Albany, NY; Birmingham, AL; Greene County, GA; San Francisco, CA; Wyandanch, NY; Atlanta, GA; Cincinnati, OH; Detroit, MI; Louisville, KY; Houston, TX; San Diego, CA; West Contra Costa County, CA; Oakland, CA; and Berkeley, CA.
After all her long years of experiences, for Augusta, the most rewarding tribute from teachers is a frequently heard concise comment on her teaching strategies and practices: "They work!"